ESI est un partenaire Cisco depuis 1998. Participant au programme partenaire Cloud de Cisco et partenaire certifié Premier, ESI est spécialisée en architecture avancée de centres de données, architecture de sécurité avancée, Advanced Data Center Architecture, Advanced Security Architecture, Compute (B et C-series UCS), réseaux (Nexus, Catalyst) et solutions de sécurité intégrée (ASA), Express Collaboration (sans fil, téléphonie IP, Spark). Cisco est le leader technologique mondial qui fait fonctionner Internet depuis 1984.
Cisco 2018 Annual Cybersecurity Report
Get security industry insights and key findings taken from threat intelligence and cybersecurity trends.
Watch the Video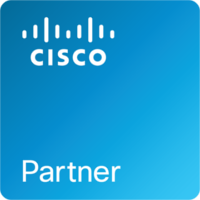 Questions about your security initiatives?
Understand today's threats before they become tomorrow's issues.